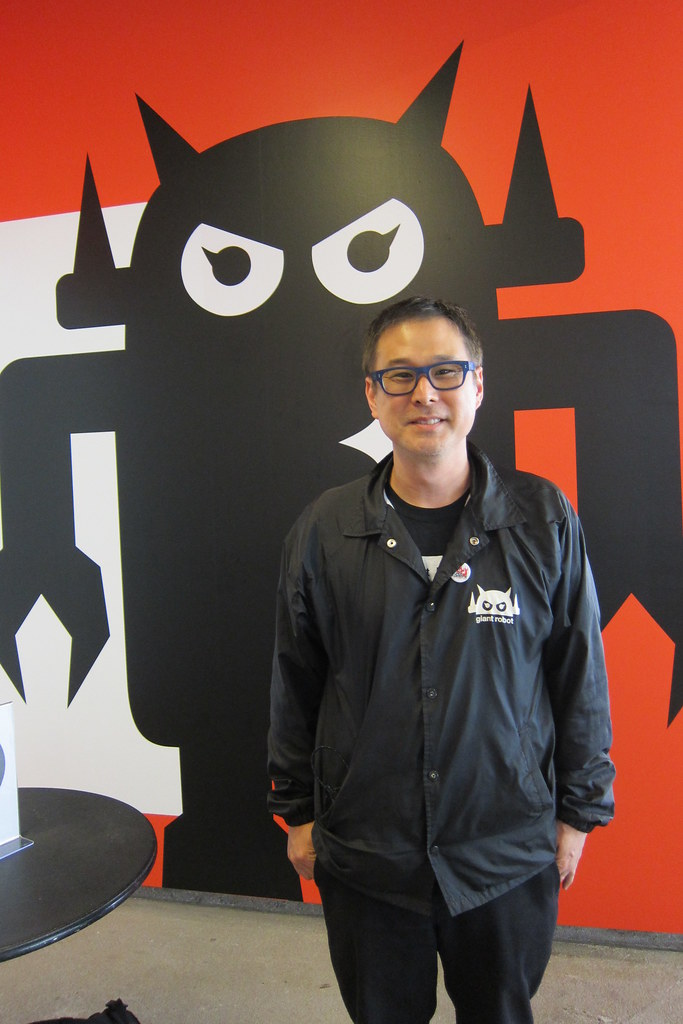 April 19–July 27, 2014
Coinciding with the 20th anniversary of groundbreaking alternative art and culture magazine Giant Robot, OMCA features the major exhibition, SuperAwesome: Art and Giant Robot featuring works by 15 contemporary artists who have been a part of the magazine's social and cultural evolution. Co-curated by Giant Robot visionary Eric Nakamura and OMCA's Associate Curator of Art & Material Culture Carin Adams, SuperAwesome presents new or recent works by California and international-based artists affiliated with the influential magazine that brought Asian, trans-Pacific popular culture to mainstream audiences in the United States. Artworks in the exhibition represent a range of mediums, including mural art, sculpture, illustration, portraiture, large-scale installations, graphic novels, photography, and more.
Featured artists include: Ako Castuera Sean Chao David Choe Luke Chueh Hamburger Eyes Andrew Hem James Jean kozyndan Masakatsu Sashie Shizu Saldamando Rob Sato Amy Sol Deth P Sun Adrian Tomine
Over the past 20 years, the Giant Robot brand has expanded to include retail stores and galleries in San Francisco, Los Angeles, and New York, a restaurant, museum and gallery exhibitions, and a popular website. It has also become an important outlet for a generation of emerging artists, several of whom have achieved mainstream success—such as Adrian Tomine, whose work has graced many New Yorker covers, and James Jean, whose is best known for his work for Prada, ESPN, and Atlantic Records.
SuperAwesome: Art and Giant Robot
Through July 27th, 2014
Oakland Museum of California 1000 Oak St. Oakland, CA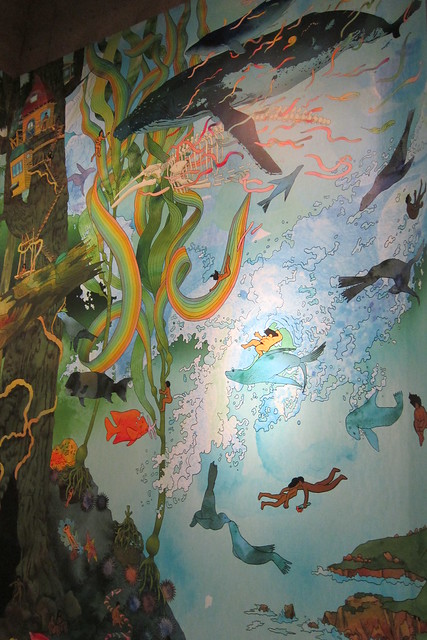 The journey of curating a "retrospective" exhibition at the Oakland Museum of California begins at the early stages of Giant Robot magazine. In 1994, the first issues weren't put together with computers in an arty loft-office. It was done collage style with text, scissors, images, and glue sticks on the floor of my bedroom. It was a pure act of creating something out of nearly nothing. The original master pages look battle worn, but when copied, folded, and stapled, they opened a portal to Asian pop culture. When I flip through the earliest issues, I could see the energy that went into each word. With co-editor and long time collaborator Martin Wong, each page was an adventure to ideas and worlds unexplored. It was travel, food, film, toys, and more but from a filter of an unabashed fan. The enthusiasm within the pages grew an audience who also consumed other zines and indie comics. It also grew my interest in art.
—Eric Nakamura Guest Curator